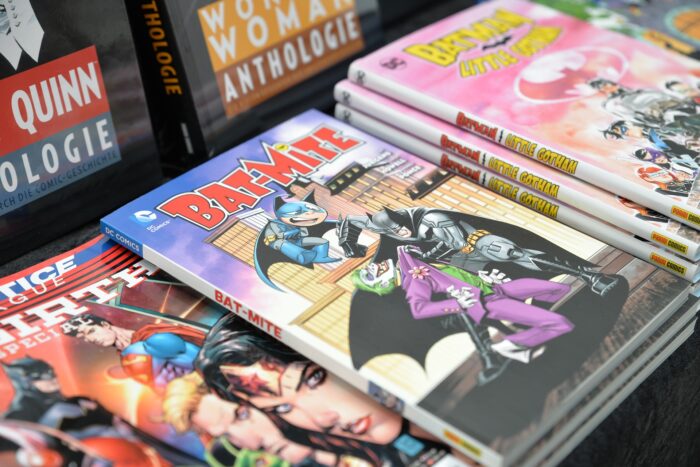 It's a bird! It's a plane! It's FREE Comic Book Day! And, this year, they're celebrating more than 20 years of the annual giveaway.
Free Comic Book Day is the biggest event in the comic book industry — a single day when participating comic book specialty shops across North America and around the world give away comic books absolutely FREE to anyone who comes into their shop.
The annual event takes place on the first Saturday in May, so, for 2023, that means all the colorful fun is on May 6.
It's the perfect opportunity for young ones to ignite a love for comic books or for true collectors to celebrate their lifelong passion and add to their growing collection.
Local shops participating in Free Comic Book Day
ALTERNATE REALITY COMICS- 5300 S. EASTERN AVE.#130, LAS VEGAS, NV, 89119 (702) 736-3673
COSMIC COMICS- 3830 E. FLAMINGO ROAD, SUITE F2, LAS VEGAS, NV, 89121 (702) 451-6611
MAXIMUM COMICS 1.0- 5130 S FORT APACHE RD. STE. 285. LAS VEGAS, NV, 89148 (702) 367-0755

FANDOM VERSE- 3250 N TENAYA WAY, STE #106, LAS VEGAS, NV, 89129. (702) 677-7245

CELESTIAL COMICS- 9440 WEST SAHARA AVE. SUITE 170, (702) 222-9883
TORPEDO COMICS VINTAGE & TRADE– 7300 ARROYO CROSSING PKWY, STE 105. LAS VEGAS, NV, 89113 (702) 444-4432
Major publishers, such as DC Comics, Marvel Comics, Dark Horse Comics, IDW Publishing, BOOM! Studios, Dynamite Entertainment, and Image Comics, along with a slew of independent publishers, put out FREE comics for fans to enjoy at the more than 2,300 local comic shops that participate in the colorful and action-packed day.
The diverse range of titles available each year proves there's truly a comic book for everyone — from superheroes to popular film and television shows, as well as video games and all-ages tales.
In addition, many shops offer other activities or promos to coincide with FREE Comic Book Day.
To find participating shops in your area, click here.
This post was originally published at LivingontheCheap.com, republished here with permission. You can get daily email updates of all the free and cheap events, plus deals and discounts on entertainment and dining, by subscribing to our daily newsletter. For even more cheap fun, "like" us on Facebook and follow us on Twitter.
What's Happening at West Wind Drive-In